Description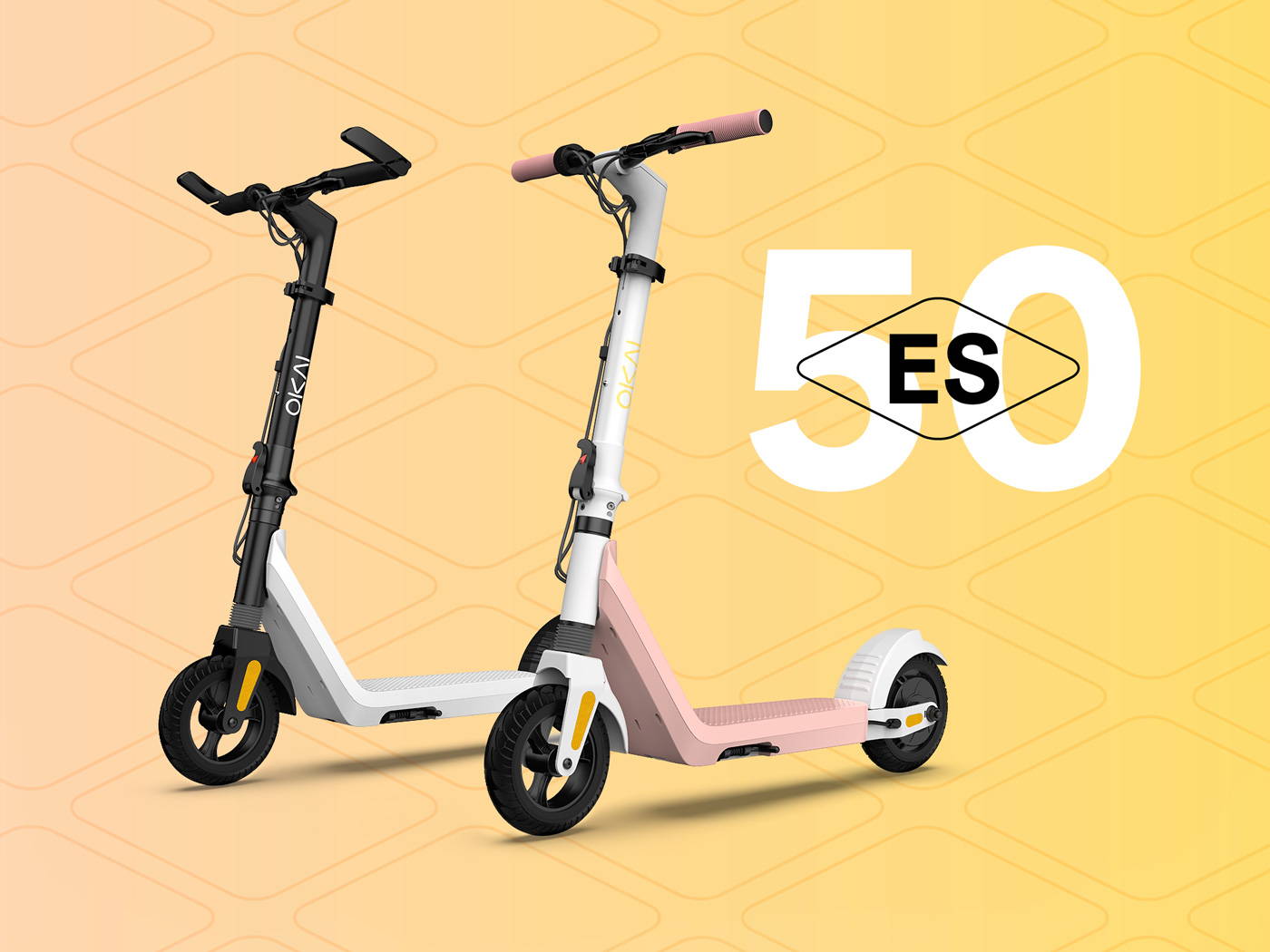 Electric Kids Kick Scooter
Start the adventure
and explore your world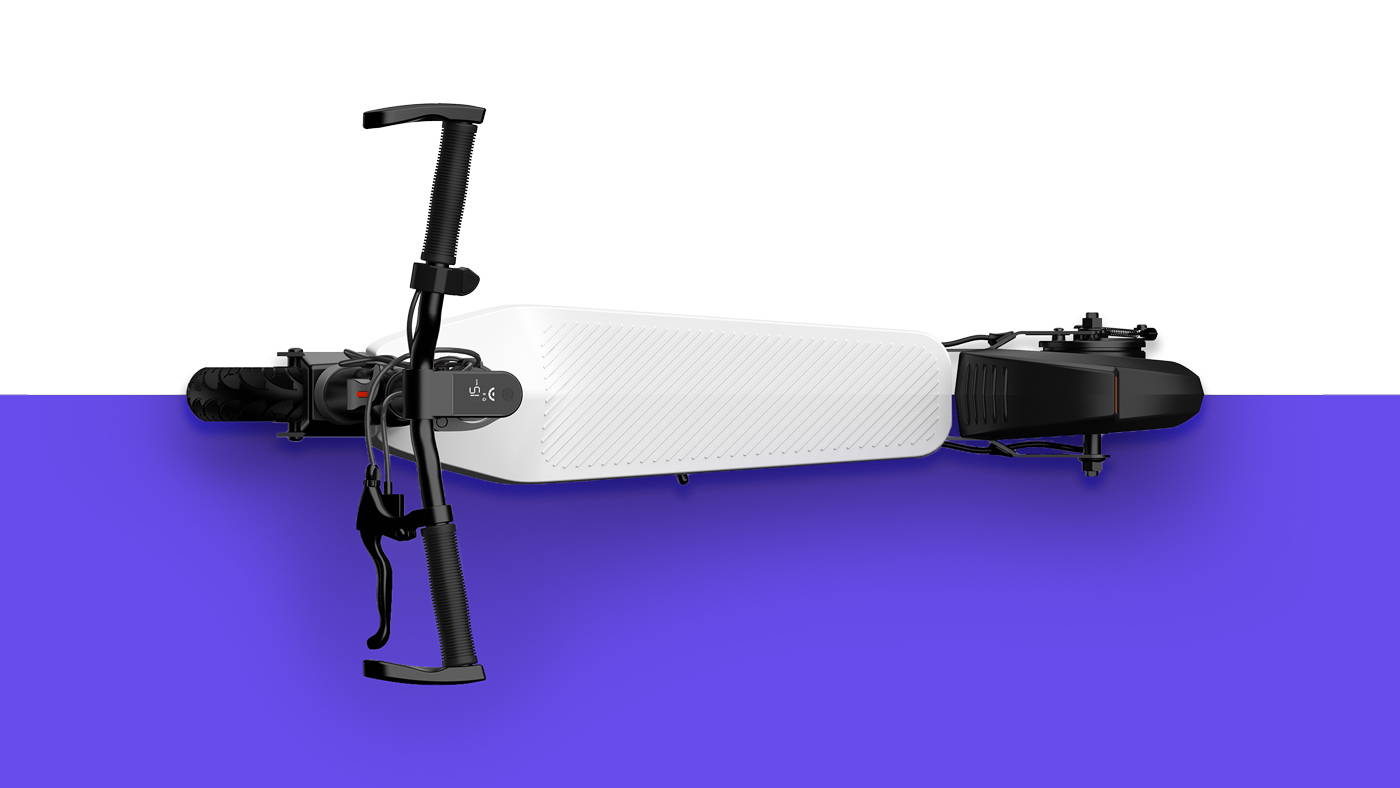 15km Long battery life to take your kids through your neighborhood

Safe acceleration curve with a top speed of 15km/h
Designed to easily fit it in the trunk of your car or into tight storage spaces
The front shock absorption will turn gravel into fields of powder
2 Riding modes help young ones to learn slowly. Once ready they can graduate to level 2 of acceleration!
The tubeless tires are puncture proof and come with an anti-skid tread
The ES50 kickscooter comes with a premium hub motor which maxes out at 15km/h. Your young one's ride stays steady and so does your peace of mind. Rear and side reflective stickers from crystal lattice have a wide reflection angle and provide more safety and security. A perfect sweet spot for parents between performance and safety.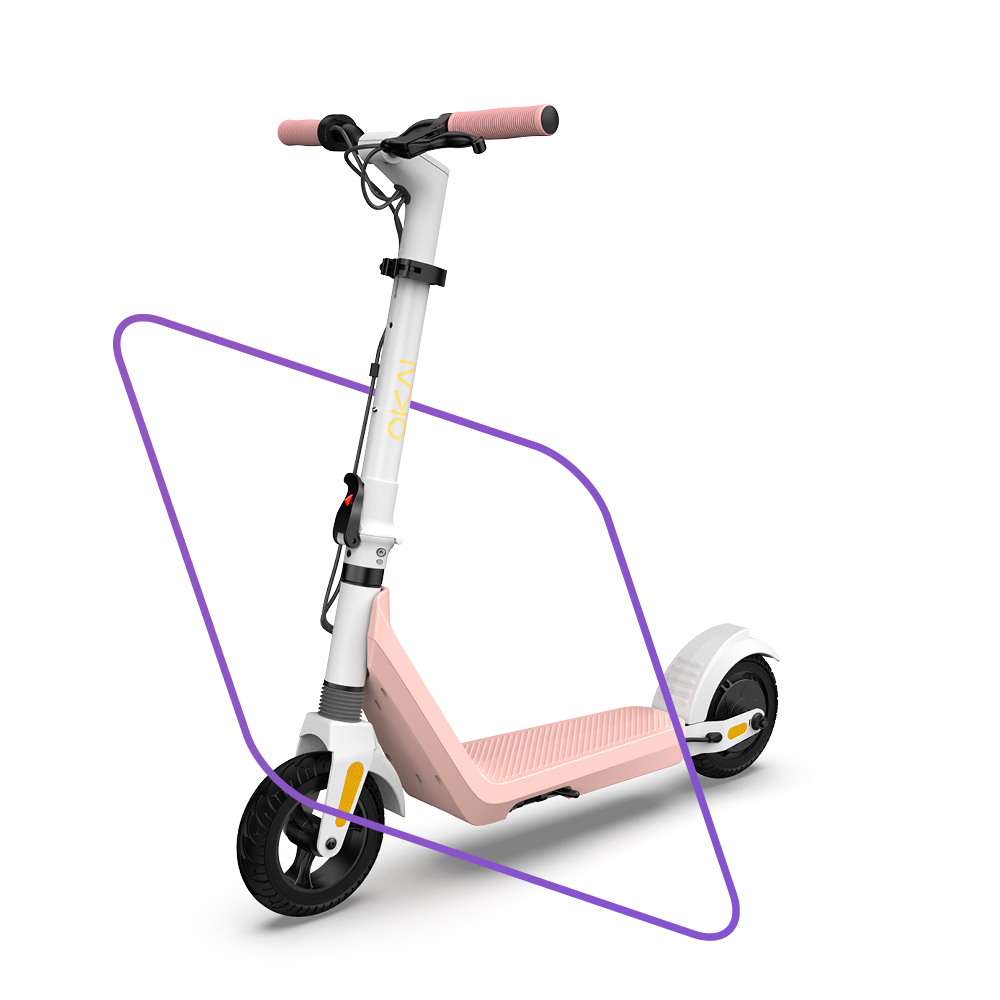 Let your kid choose the journey! The front shock absorption will be the perfect companion for uneven and bumpy roads. Elastic and puncture proof tubeless tires are specifically designed to withstand any terrain. The tire tread enhances performance through better grip and anti-skid functionality.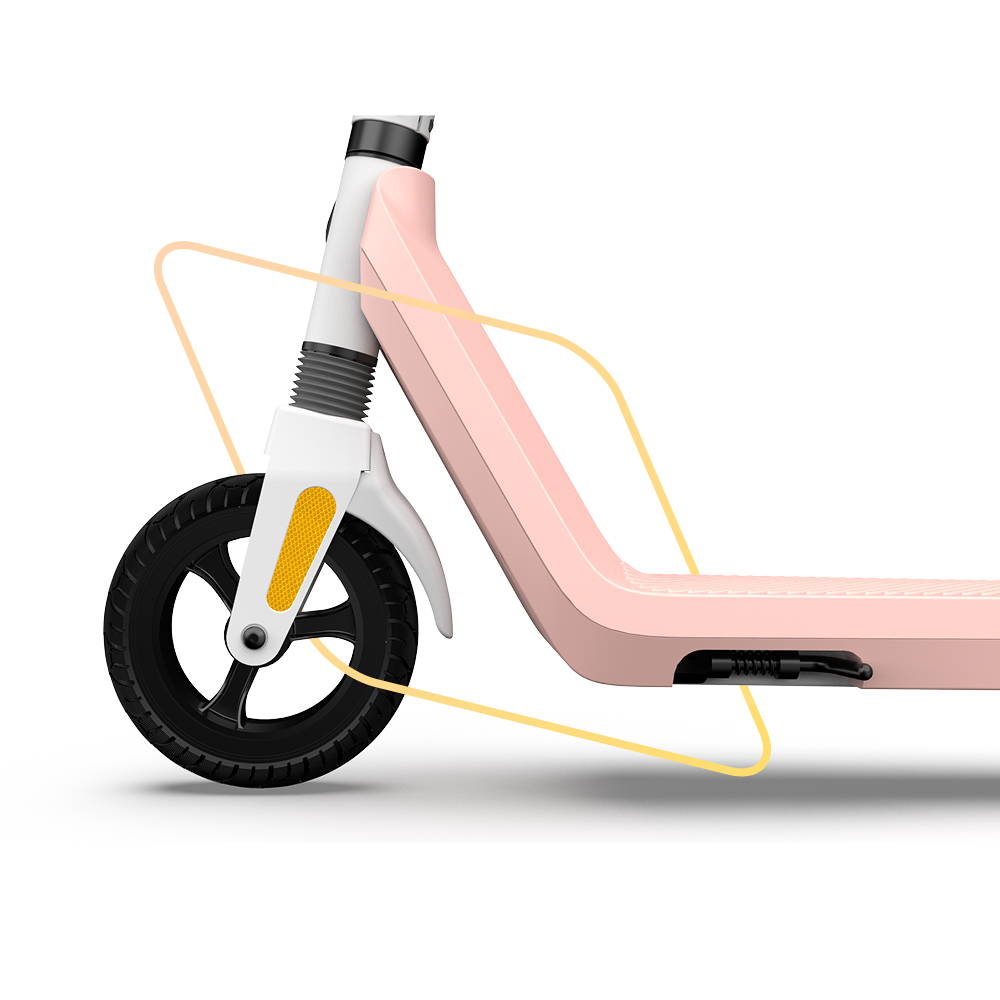 Everything
at your
fingertips
The E-Scooter that grows with you
Kids grow fast, so does the ES50. The electric Kick-Scooter can be instantly adjusted through a quick clamp. Big or small? No worries, we're flexible: with a height range from 99cm to 119cm. Let your kids choose the journey this time, family getaways just got a bit more fun with your new foldable companion.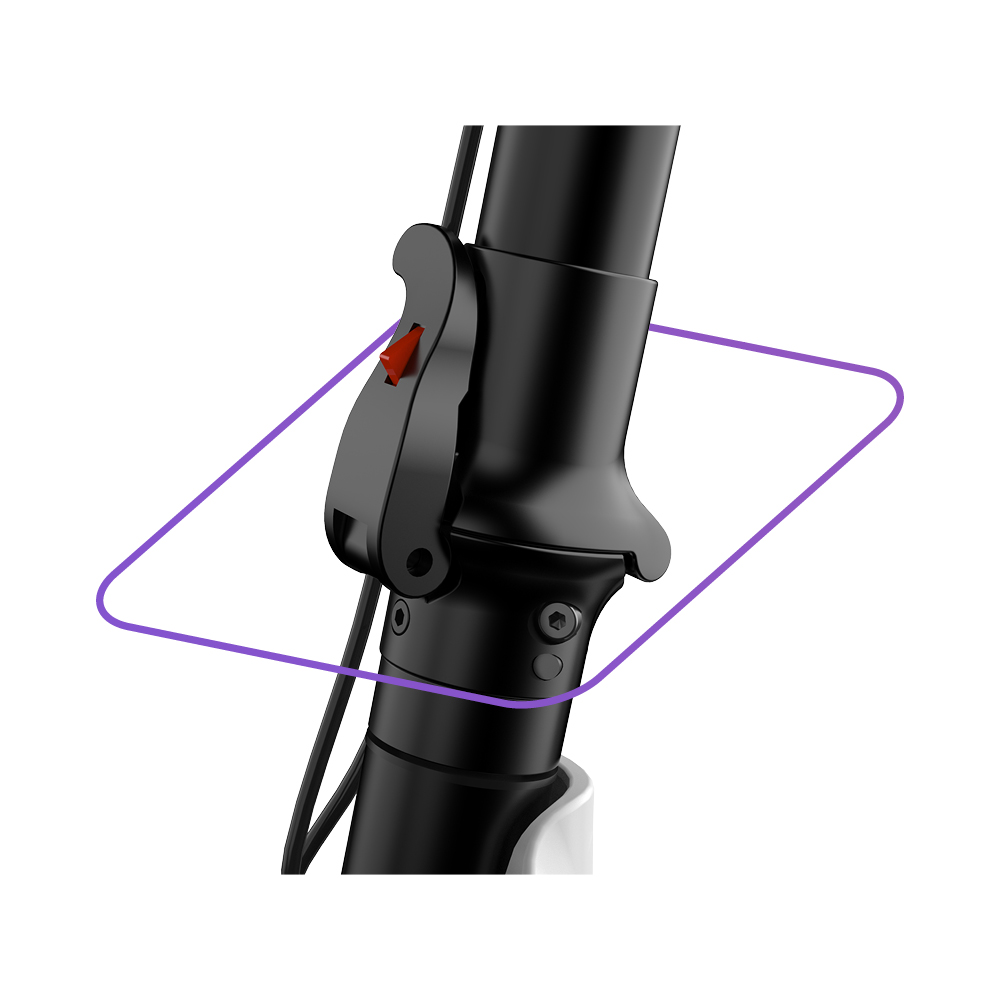 Learning and Explorer mode
Our mission of urban mobility includes even the smallest ones. But don't be afraid, safety comes first, you can let your kids start in Learning mode with a max speed of 8km/h to learn the basics and switch into Explorer mode with 15km/h ones they feel comfortable. Our display will always show you the current speed you are riding.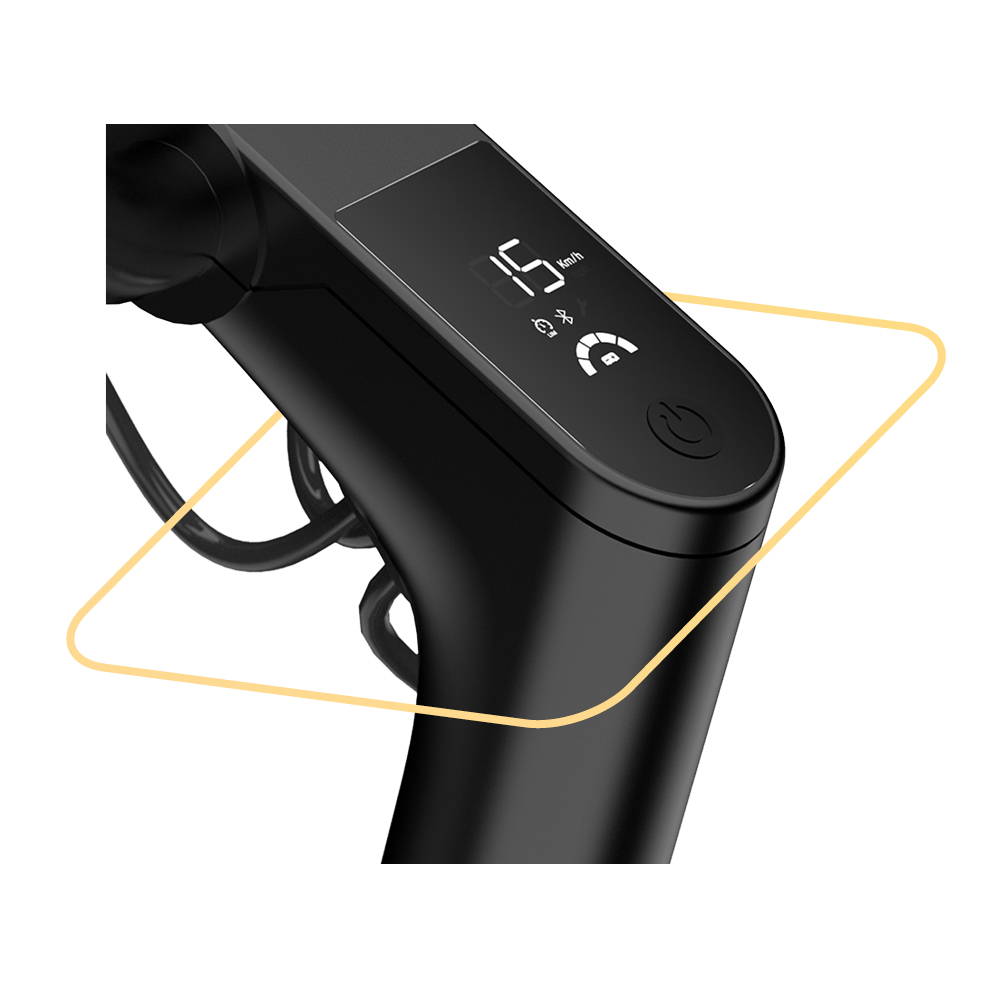 Let your kids take the journey further and give them enough time to explore with 15km of range which equals roughly one hour of pure fun.
Hold on tight and cruise confidently
Wet shoes, hands full of ice cream, things can get messy. Our specially designed grip on the ES50 handlebars makes sure that your kids can hold on tight and stay in control. Easy to clean and to maintain. A larger style deck including a rippled structure keeps their feet where they need to be.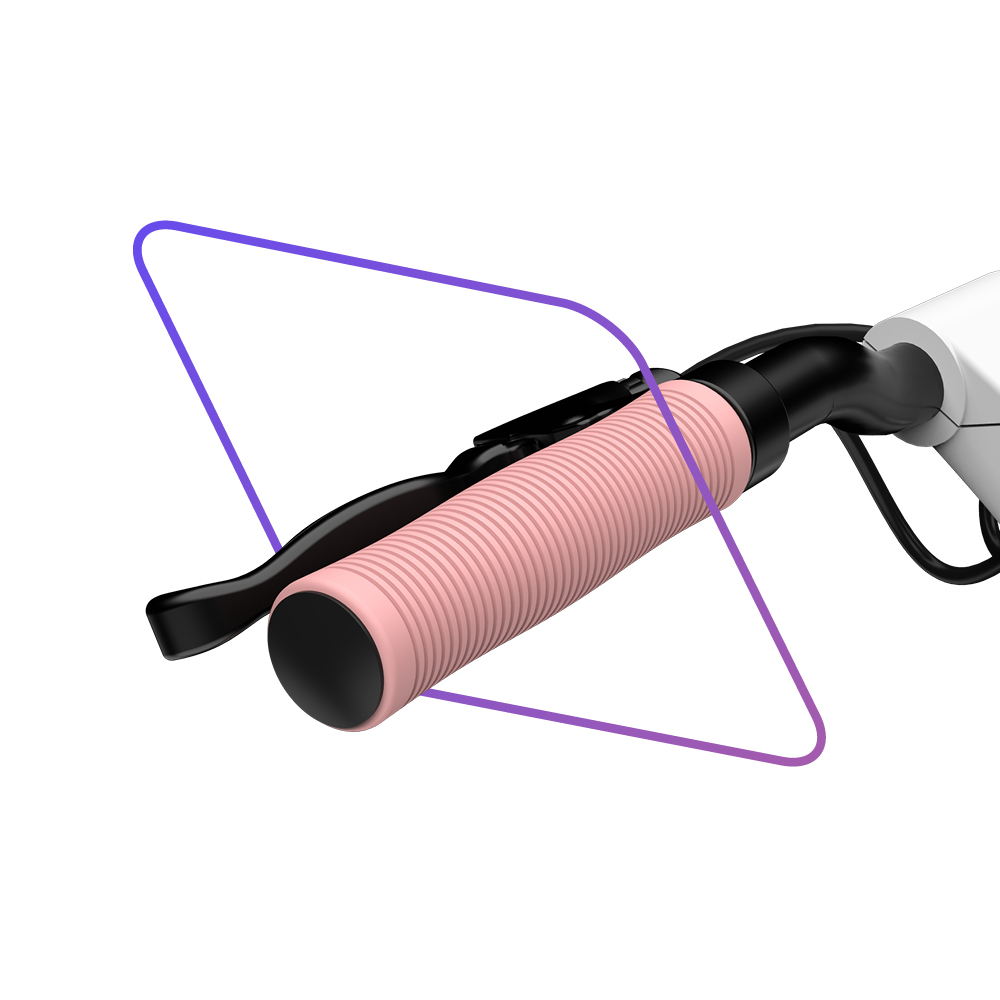 Not short of engineering excellence
Our compact frame is made of aluminium alloy extruded material, the same material used in the aerospace industry, to withstand the constant stress on the electric scooter. The integrated lithium battery comes with a high quality battery management system.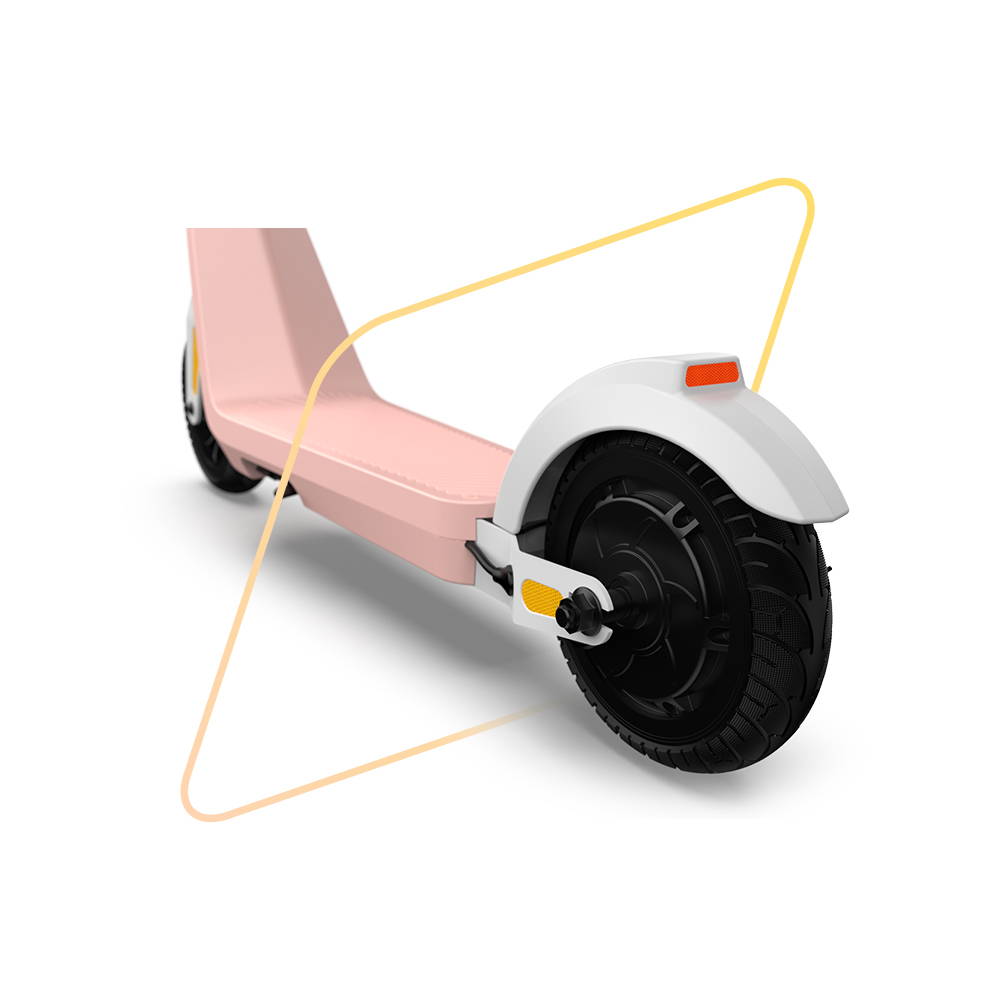 BEST BUDDY ELECTRIC KIDS KICK SCOOTER
We designed the ES50 electric scooter to include the youngsters in our mission of changing urban mobility. Every detail of the scooter was designed and produced with kids in mind. Kids choose their own journey, and to make sure they stay safe no matter of riding ability or riding on rough terrain or even with wet shoes, we have implemented all features to cruise confidently. The ES50 is a product built to last made of aluminium alloy extruded material. The simple, intuitive throttle lever allows for one-handed acceleration and braking with the push of your thumb. Height-adjustable and our folding mechanism will make the ES50 the best buddy for the next family trip. Start the adventure now and explore your world. 
Range: Up to 15km on a single charge (range varies based on terrain & weight)

Top speed: Accelerate up to 15km/h in Explorer Mode

Max Grad: Climb a 10% hill without worrying 

Brakes: Stay safe with a rear drum brake 

Wheels: Maintenance-free rubber tires 

Design: Curved handle bar design

Grip:Rippled structure on deck and handlebar for higher safet
Unfolded: 929x500x980 (mm)
Size: 8″
Top Speed: 15km/h
Torque: 8 N.m
Motor Control: DC brushless
Rated Power: 200w
Max Power: 250w
Rated Voltage: 24V
Range: 15km
Voltage: 124 Wh
Airecraft-grade aluminium alloy
One-Click folding mechanism
Height adjustable (99cm-119cm)
Multi-functional one button
Displaying rate of charge, speed, riding mode
Learning Mode: 8km/h
Explorer Mode: 15km/h