Description
SPECS
Top Speed (ความเร็วสูงสุด) : 27km/hr++
Range (ระยะทางต่อชาร์จ)    : 45km/charge
Motor (กำลังมอเตอร์)  : 36V 600W (peak)
Scooter Weight (น้ำหนักตัวรถ): 22kg
————————————————————————————————–
Max Load (รับน้ำหนักได้) : 120kg
Braking System (ระบบเบรก)  : Front and Rear cable pull Drum Brake
Charge time (เวลาชาร์จ)  : 5 hrs by standard charger
Product Material (วัสดุตัวรถ) : Frame and Handle are aviation grade 6082-T6 aluminum alloy, Carbon-fibre,  the shaft is SCM440 steel, and plastic covers
Water Resistance (มาตราฐานการกันน้ำ) : IP54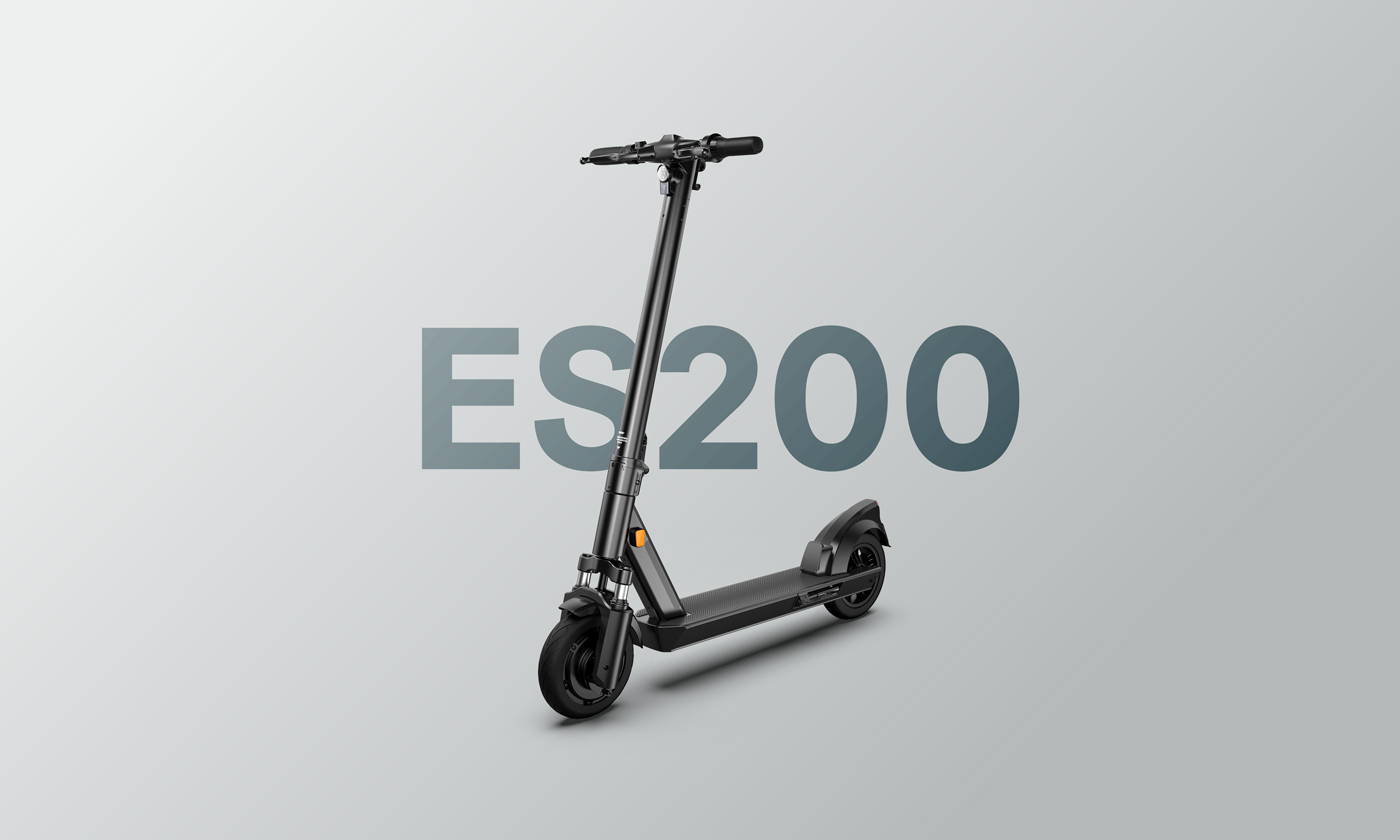 Okai ES200 Electric Scooter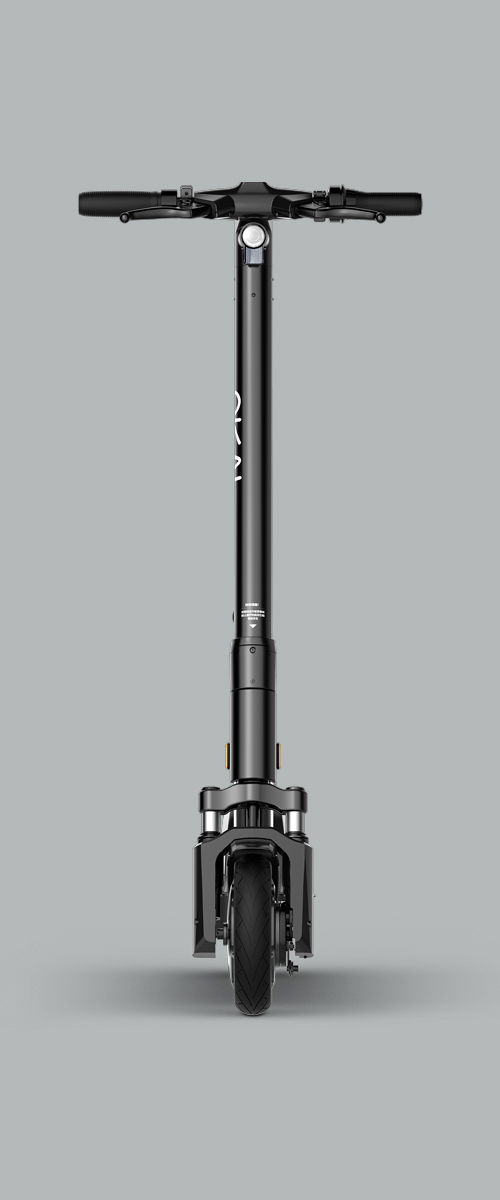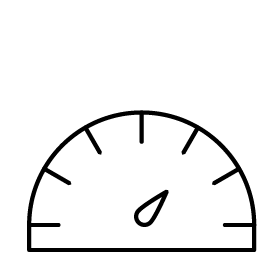 Get there faster with
27km/h top speed

Go further with 40km
range on a single charge

Designed to fold easily
so you can fit it anywhere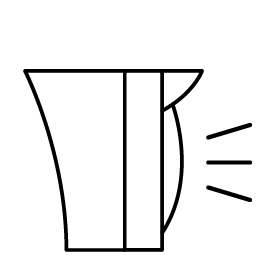 Be visible when riding
at any time of day or night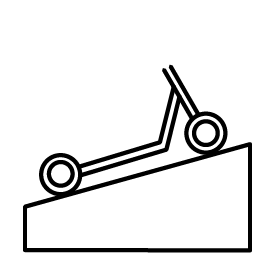 Cruise up steep hills with
15% hill climbing gradient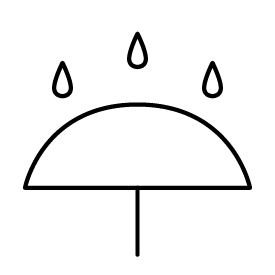 Through our IP55 rating you are
protected against water & dust

Trusted by sharing providers
Previous trips with different sharing providers were fun rides and the perfect choice to reach your destination. Now it's time to expand your experience. With your very own personal light electric vehicle, the OKAI ES200. The scooter you already know and love, but now it belongs to you.
ES200. The scooter built to last. Your suit of armor in urban traffic. Years of quality testing in the sharing industry have made this vehicle into your trusted transportation device. Aluminum alloy frame, a wide deck of 6,4″ and the IP55 weatherproof upgrade make the difference. You love the challenge? This hill climber won't let you down!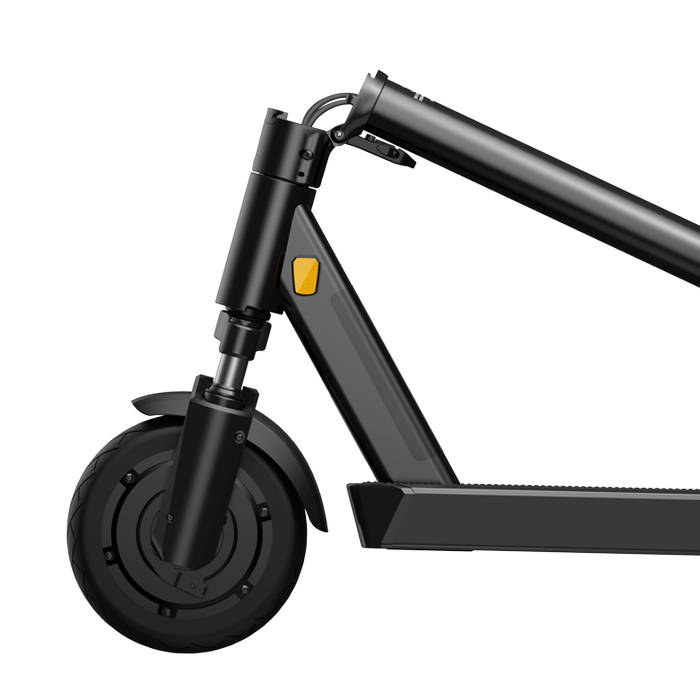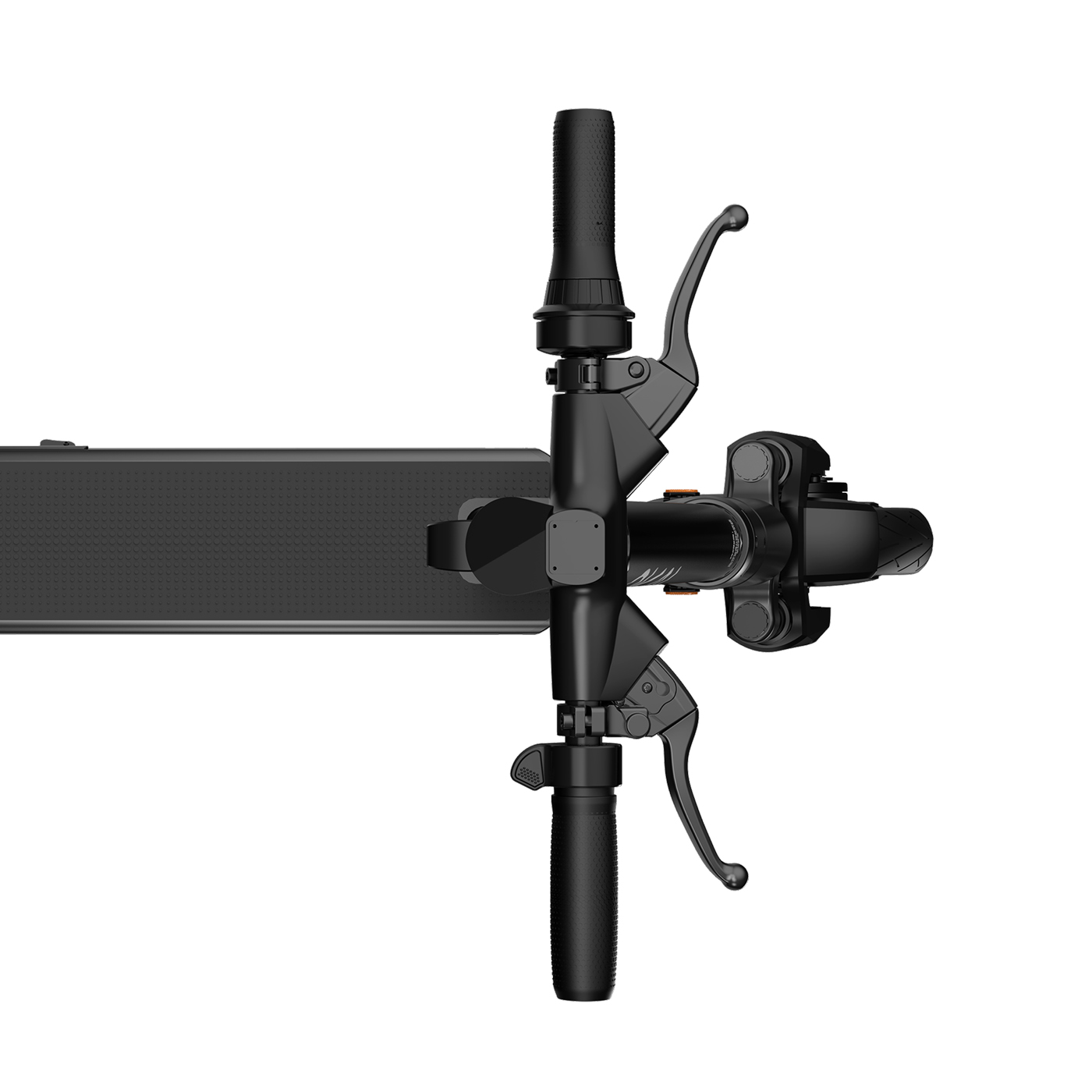 Strong sensations and thrill rides. Expect to make it big time with the empowering 700W front wheel drive and a torque of 22 N.m. ES200 is street legal and takes you around your city easily with a max speed of 20 km/h and features multi-class ride modes for different riding environments. Looking for a versatile e-scooter to ride on bike lanes and public roads? Look no further.
ES200 will make you a believer. Through safety and responsive handling, you can take it easy and trust the features.
200 lumen built-in lights

3 brake high performance brake system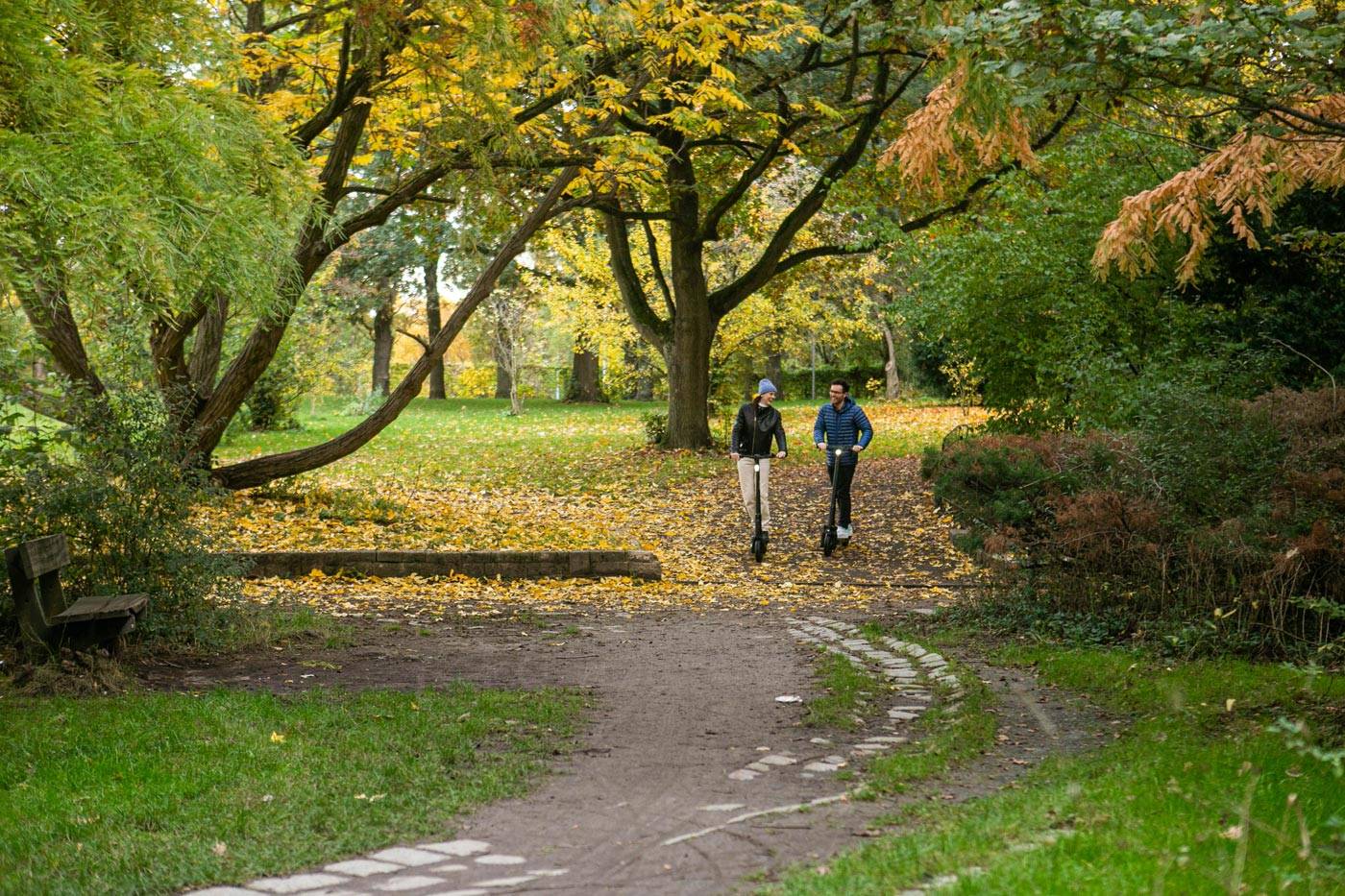 Keeping you safe with high visibility is our priority, that's why we have equipped the ES200 handlebars with built-in-lights. The additional light system and the reflectors make sure you are are always seen. Shine bright and have a safe ride.
Strong motor & large wheels
Power through the streets
Like to explore your neighbourhood but hate unpredictable conditions? Rain is showing up? Streets are uneven? No problem! With our Honeycomb 10" solid rubber tires and suspension, even cobblestone streets will have you riding smoothly.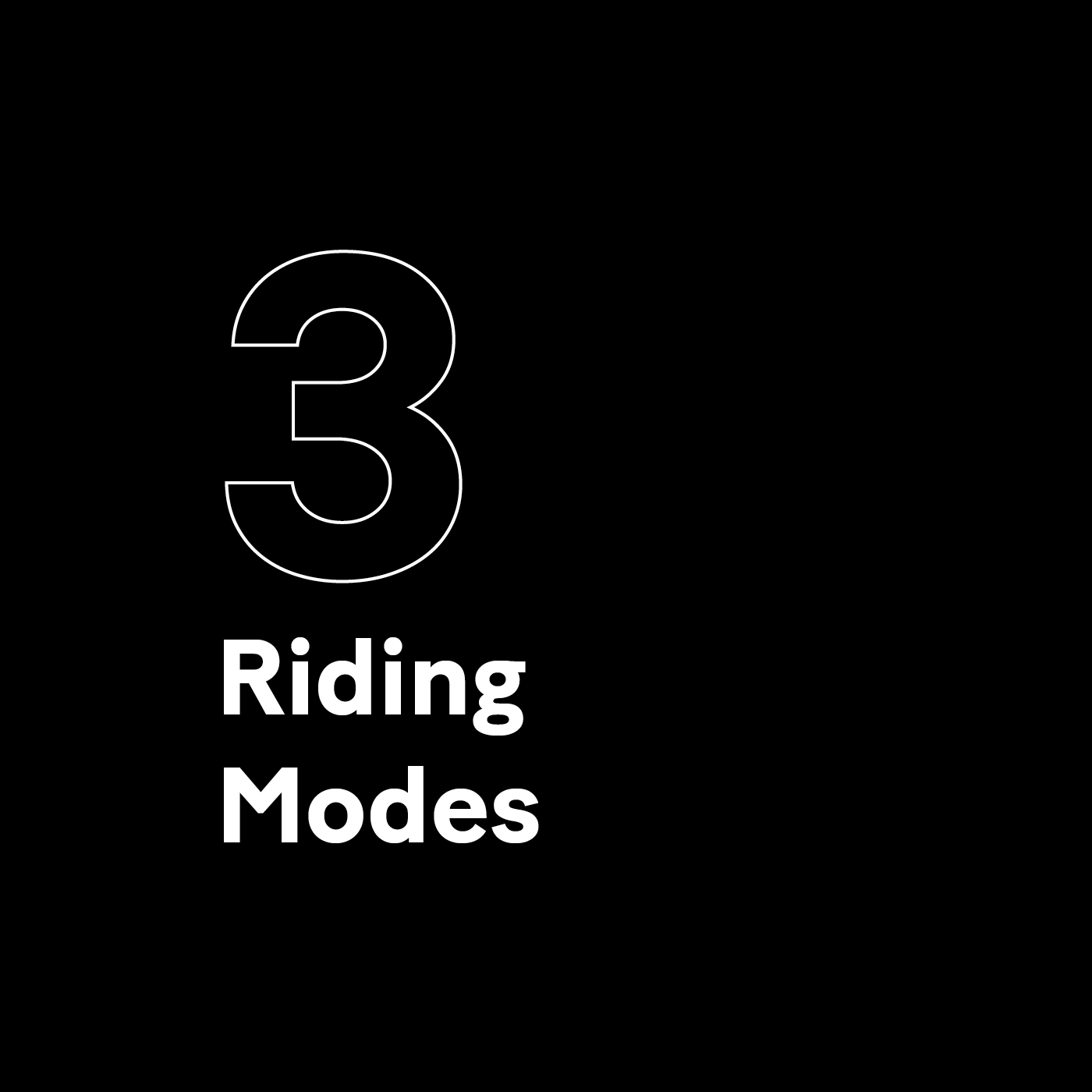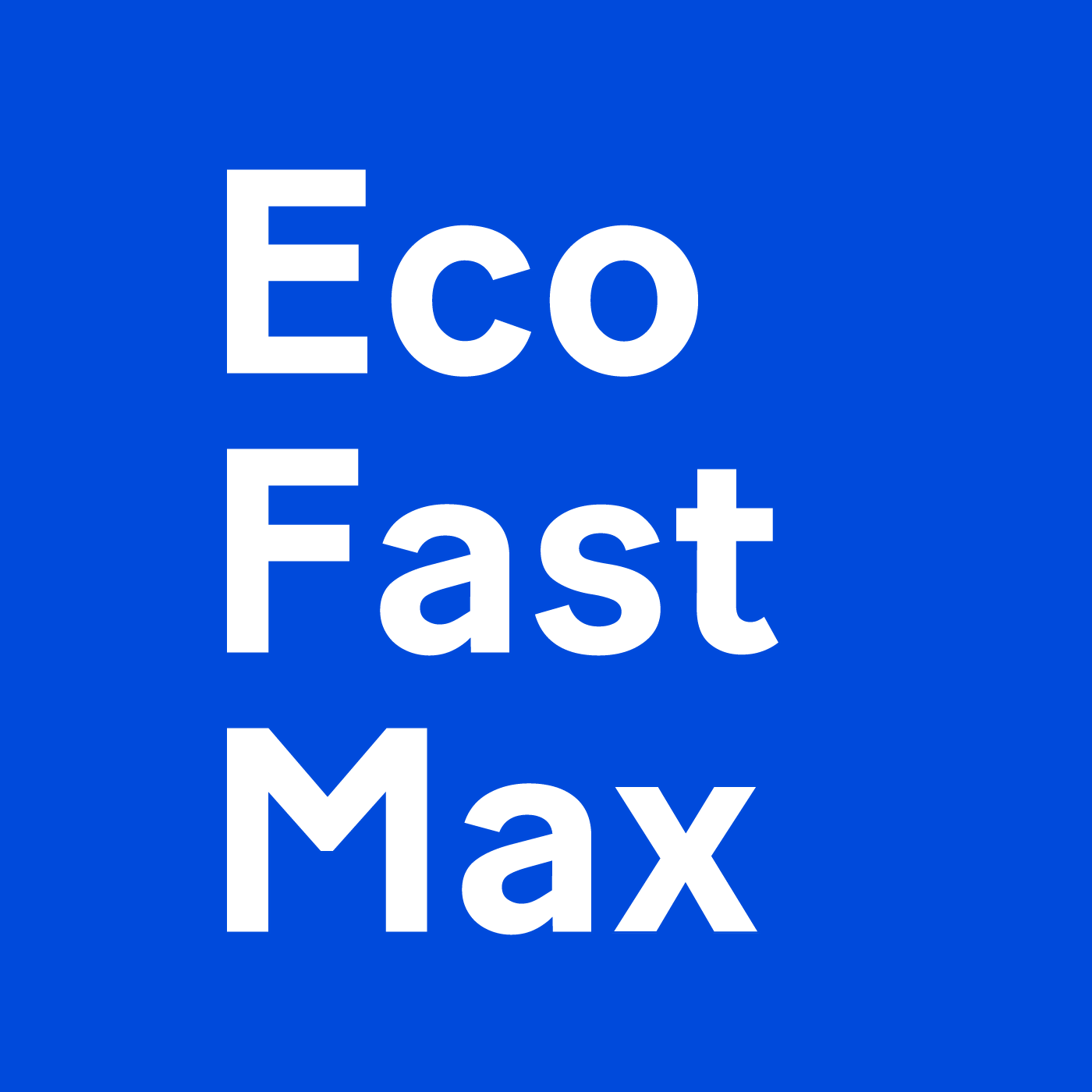 Designed for Sharing operations, now built for your personal daily commute
The ES200, the most famous sharing e-scooter, is now available for end consumers. This extremely rugged quality vehicle is withstanding all weather conditions, developed for the best riding feeling.
ES200 comes with a maximum speed of 25 km/h ( 20 km/h with ABE) with a torque of 22 N.m, a range of 40 km, due to the powerful in-house manufactured battery system (BMS) and a folding mechanism for easy use. Special safety features make this scooter a trustworthy companion: 2 drum brakes and 1 regenerative electric brake make sure the braking distance stays under 2m.
3 riding modes for every experience level, 200 lumen built in lights (front & rear) and side reflectors ensure an all angles visibility and the extra wide anti skid deck plus the wide handlebar give full scooter control, even rain is not a problem (IP55 Water resistant). The ES200 electric scooter is a high performance vehicle with a smooth touch. The scooter is made of durable aluminum alloy (used in the automotive industry) and equipped with Honeycomb 10" solid rubber tires  and a front suspension that make every ride the most comfortable experience. ES200 is the right choice for every commuter, heavy weight users included.
Range:up to 40km with a single charge

(range varies based on terrain & weight)

Top Speed:accelerate to 25km/h in no time

Max Grad:climb a 15% hill without worrying

Wheels:Maintenance-free rubber tires

Brakes: Stay safe with 2 drum brakes & 1 electromagnetic brake

Design: Wide handlebar and rugged design
Unfolded: 1125x585x1165 (mm)
Folded: 1125x585x565 (mm)
Size: 10″
Top Speed: 25km/h (20km/h)
Torque: 22 Nm
Motor Control: DC brushless
Rated Power: 350W
Max Power: 600W
Rated Voltage: 36V
Range: up to 45km
Voltage: 460,8 Wh
Charging time: 7h
Aircraft-grade aluminum alloy One-Click folding mechanism
Front: Electromagnetic brake + drum brake
Rear: drum brake
Brake Distance: 2m
Multifunctional one button Displaying rate of charge, speed, Riding mode
White LED front light
Red LED rear light